ABOUT US
Voltamp Switchgear Co. W.L.L was established in the year 2005 comprising of a team of switchgear specialists from the island, having more than 25 years of experience in the fields of design , engineering, testing, estimation and marketing of LV/HV switch boards and motor control centers employing state of the art technologies.
At the out set, our Switchgear panel boards and DB manufacturing plant is situated in a prestigious Hidd industrial area in Bahrain with the most modern infrastructure and facilities to meet all types of customers requirements. The factory is equipped with modern automated machinery, tools and testing facilities with unique features to produce high-tech panel boards and distribution boards, that cater to the rising demands from the boom in construction activities in Bahrain and neighboring GCC countries.
We maintain considerable stock of different combinations of prefabricated and powder coated enclosures as well as type tested enclosures that comply to international standards for efficient delivery. Since the Bahraini market has become quality conscious, the end users have been forced to look for the best quality panels boards with better cost to meet their budget and on time completion of the project.
OUR STATEMENT
Unique Quality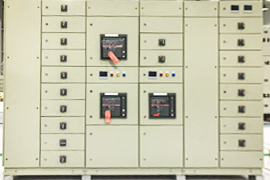 Optimum Performance
High Reliability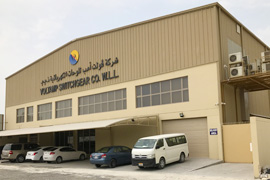 Express Delivery